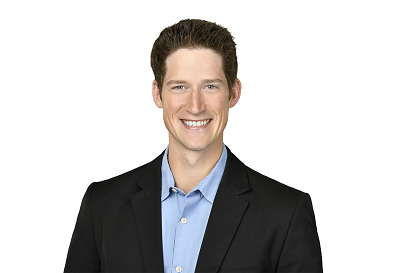 Robert Newcombe is an Associate Partner with Barrington Consulting Group and the co-lead of the Barrington OPS practice. Robert is a Professional Engineer and a certified Lean Six Sigma Black Belt. He has worked with clients in manufacturing, food processing, agriculture, and the public sector improve their processes, increase their productivity, and eliminate waste.
Robert grew up on a dairy and poultry farm in Port Williams, Nova Scotia, which sparked his career in industrial engineering and continuous improvement. He spent two years at the Nova Scotia Agricultural College from 2008 – 2010 and graduated with his Industrial Engineering degree from Dalhousie in 2013.
Robert has done many projects for Cornwallis Farms including analyzing broiler starters feeds, timesheet analysis and dashboards, and creating a business case for robotic milkers. Robert has also had the opportunity to work with Eden Valley Poultry on significant projects such improving the thigh deboning line, analyzing inventory ordering processes and quantities, and creating a scheduling model to meet COVID restrictions.