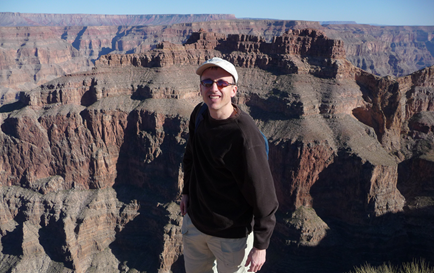 Mark was born and raised on a beef and swine facility in Southern Ontario. As well as managing the family farm and working in the family construction business, relief milking was provided for local dairy farmers during high school and university years.
Mark Armstrong is currently President of Armco Solutions Inc., an energy and HVAC systems' solutions consulting company based in Fergus, Ontario. He is a former Senior Engineer in the Energy ServicesGroup for AMEC. Prior to this he was vice president of Agviro, Inc., a consulting engineering company based in Guelph, Ontario.
Mark Armstrong is a professional engineer registered with the Professional Engineers Ontario (PEO), the Professional Engineers and Surveyors in the State of Ohio and the Association of Professional Engineers and Geoscientists of Alberta (APEGA). Mark received a degree in Engineering from the University of Guelph in 1993. Professional membership includes American Society of Heating Refrigeration and Air Conditioning Engineers (ASHRAE), Canadian Society of Biological Engineers (CSBE) and American Society of Agricultural and Biological Engineers (ASABE).